At Harden Family Dentistry, our dentist and team are very good about treating every patient with kindness and concern. We want you to feel at home here with us and to ask us any questions you would like. We individualize your care because we know that each of your dental goals and concerns is unique. Each team member is also bilingual in Spanish, so you do not have to worry about any potential language barriers. Call us at 831-442-2610 to start your dental care in Salinas, California.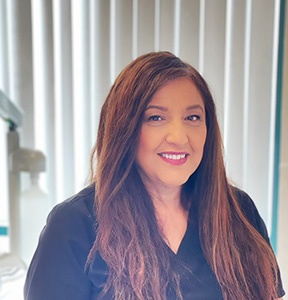 Christina has been in the dental field for over 25 years, and she enjoys helping and interacting with patients. Christina grew up in Salinas valley. Outside of work, she enjoys spending quality time with her friends and family, attending her grandchildrens' sporting events, traveling and dancing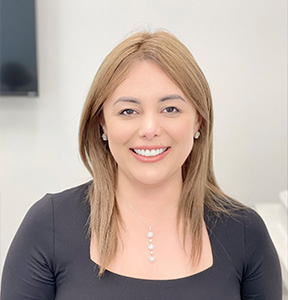 Arlette started at our office in 2005, and she completed a dental assisting program in 2001. She has 25 years of experience in the dental field and an X-ray license and is also CPR trained and certified. Her favorite part about this practice is having great doctors providing the best care and great team players. Arlette's goal is to provide patients with the best dental service and experience. She is married and has three children. Outside of work, she enjoys traveling, camping and walking on the beach.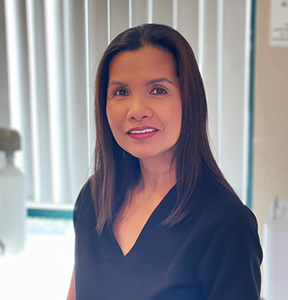 Mirabel has been in the dental profession since 1992. She started as a dental assistant in the USAF and became a registered dental hygienist in 2006. She joined Harden Family Dentistry in August 2020. She is caring, efficient, very gentle, and committed to providing high quality dental care. When not at work, she loves to spend time with family and enjoys gardening.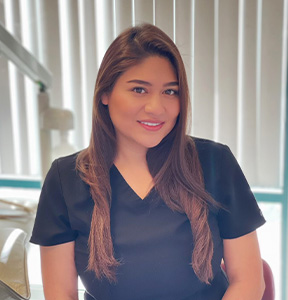 Viridiana became part of our Harden family in 2021. She enjoys interacting with our patients and ensuring their dental needs are met. In her free time, Viridiana enjoys going on hikes and listening to music.
Tania is a dedicated professional who has been a valued member of the Harden Family Dentistry team since November 2005. With nearly two decades of experience in the field, Tania has developed a deep understanding of dental care and patient satisfaction, ensuring that each individual receives personalized treatment tailored to their specific needs. Tania's gentle approach and friendly demeanor create a comfortable and relaxing environment for her patients, helping them feel at ease during their dental visits.
Outside of her professional life, Tania cherishes her time with her family. She finds joy in creating memorable moments and building strong connections with her loved ones. In particular, Tania enjoys cooking, which allows her to express her creativity while preparing delicious meals for her family to enjoy.
Tania's commitment to excellence in dentistry and her dedication to her family make her a well-rounded and compassionate individual. She continues to strive for professional growth and stays updated with the latest advancements in dental practices to ensure the highest level of care for her patients.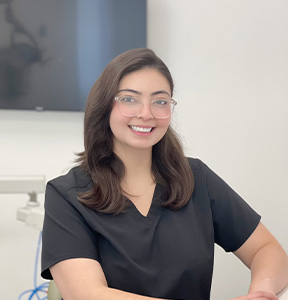 Jennifer was born and raised in Salinas, California. She has been in the dental field for five years, and assisting her community and providing gentle care is what she strives for. In her free time, she likes to travel and capture precious moments with her loved ones
Be sure to contact a team member to schedule your next visit with Dr. Joseph Cho.