At Harden Family Dentistry, our dentists and team are very good about treating every patient with kindness and concern. We want you to feel at home here with us and to ask us any questions you would like. We individualize your care because we know that each of your dental goals and concerns is unique. Each team member is also bilingual in Spanish, so you do not have to worry about any potential language barriers. Call us at 831-442-2610 to start your dental care in Salinas, California.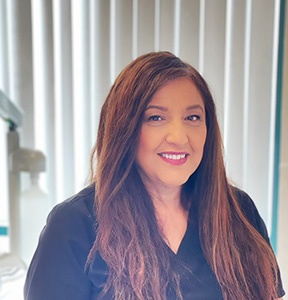 Christina has been in the dental field for over 25 years, and she enjoys helping and interacting with patients. Christina grew up in Salinas valley. Outside of work, she enjoys spending quality time with her friends and family, attending her grandchildrens' sporting events, traveling and dancing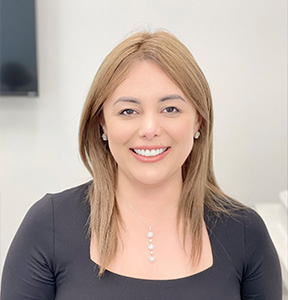 Arlette started at our office in 2005, and she completed a dental assisting program in 2001. She has 25 years of experience in the dental field and an X-ray license and is also CPR trained and certified. Her favorite part about this practice is having great doctors providing the best care and great team players. Arlette's goal is to provide patients with the best dental service and experience. She is married and has three children. Outside of work, she enjoys traveling, camping and walking on the beach.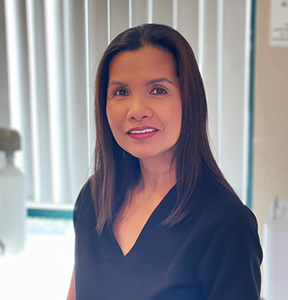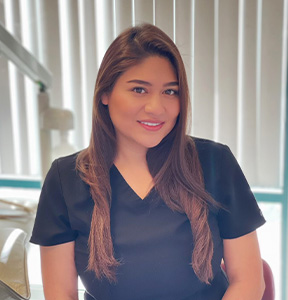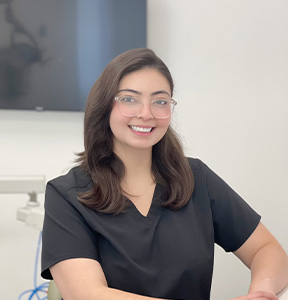 Jennifer was born and raised in Salinas, California. She has been in the dental field for five years, and assisting her community and providing gentle care is what she strives for. In her free time, she likes to travel and capture precious moments with her loved ones
Karina E.
Dental Assistant
Karina started at our office in March 2023. She took a dental assisting course in 2020 and is certified in CPR, trained in coronal polishing and has an X-ray license. She is currently working on becoming a registered dental assistant and further pursuing her dental career. She loves the work environment of Harden Family Dentistry as everything always goes smoothly, and she and her coworkers work great as a team. Karina loves to educate patients, and she makes sure they get perfect dental care that makes them feel comfortable and encourages them to take care of their oral health.
She and her partner, Xavier, have a 6-month-old son named Mateo. Outside of work, she enjoys hiking, doing makeup and spending time with her son.
Patricia C.
Dental Assistant
Patricia joined our practice in March 2023. She attended the dental assistant program at Mission Trails Rop., and her goal is to become a registered dental assistant. She is currently certified in CPR, dental sealants and coronal polishing. She also has her X-ray license. She loves working with a group of hard-working team players and great doctors. Patricia always gives her patients a great experience each time they come in, provides them with proper care and educates them in things they are not aware of. She loves her job and always looks out for her patients' best interests.
Patricia is married and has two children: Sophia and Eddie Jr. Outside of work, she enjoys spending time with her family and being a permanent make up artist for powder brows and microblading.
Sherlyn E.
Dental Assistant
Sherlyn joined our practice in 2023. She did a nine-month dental assisting program at Carrington College and is certified in dental sealants, coronal polishing and X-rays. Sherlyn really likes meeting new patients and making them feel comfortable at our office because having a good and positive attitude with them is important. She always gives patients the proper care and treatment they need. She loves working with a very hardworking team that always helps each other out.
Sherlyn comes from a big family that is originally from Mexico. In her free time, she enjoys going on hikes, trying new restaurants, going to Zumba and being with family.
Be sure to contact a team member to schedule your next visit with Dr. Joseph Cho, Dr. Momin Shakoor or Dr. Patricia Arciniega.